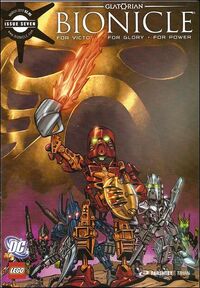 BIONICLE: Glatorian was the third volume of the original BIONICLE comic series. This series ran from 2009 through 2010. It consisted of issues 1 through 7, and told the story of the Skrall invasion of Bara Magna.
Issues
2009
2010
Journey's End:
Others
Collections
Community content is available under
CC-BY-SA
unless otherwise noted.