Battle Axes

Weapon Information
Power
Jungle
Function
Melee combat, aerial transportation
User(s)
Lewa
Status
replaced
The Battle Axes were a pair of axes wielded by Lewa Master of Jungle. They could also form his X-Glider and a pair of swords.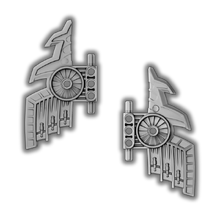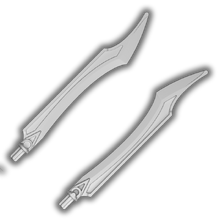 Functionality
As the Battle Axes: The Battle Axes could cut through thick jungle faster than a warm knife in butter.
As the X-Glider: The X-Glider, made from the blades of the Axes, allowed Lewa to swoop down and attack enemies.
As Swords: The Swords were Lewa's side arms, which allowed him to fight while flying.
Users
Usage
Lewa used the X-Glider to glide through the Region of Jungle, and the Swords to cut through the dense jungle. When he claimed his Golden Mask of Jungle, the Battle Axes were formed, and he used them to defend the Protector of Jungle from an onslaught of Skull Spiders.
Later, Lewa used the X-Glider to glide to the Ancient City. He also used the Battle Axes to deliver a disorienting blow to the Lord of Skull Spiders, contributing to his demise.
Again, Lewa used the X-Glider to glide through the Ancient City.
Set Information
The Battle Axes came with Lewa, and were six pieces each.
Community content is available under
CC-BY-SA
unless otherwise noted.