Cordak Blaster

Weapon Information
Power
None
Function
Shot explosive Cordak charges
User(s)
The Toa Mahri, Maxilos, Hydraxon
Status
In use
A Cordak Blaster is a revolving six-barreled cannon. It fired mini-charges capable of destroying rock. They were designed on Xia and sold to the Dark Hunters, but the Order of Mata Nui stole them from Odina and stored them on Voya Nui. When Mahri Nui fell off of Voya Nui and sunk underwater, the Barraki recovered them from the sea floor and put them in a cave serving as their armory.
Prior to the Great Cataclysm, the guardians of the Pit, Hydraxon and the many guardian robots such as Maxilos used Cordak blasters. The Toa Mahri found several in the Barraki's armory, which they took for themselves. Toa Kongu used two instead of one and a separate weapon. Lesovikk found one as well and mounted it on his Sea Sled.
Known Users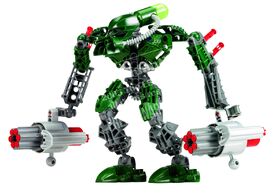 Set Form
The Cordak Blasters used air pressure to launch small red bullets from the barrel. When the red button was forcibly pressed, the bullet would fire and the barrel would turn to ready the next bullet.
They were included with the 2007 sets, Maxilos and Spinax, Hydraxon, Lesovikk and all of the Toa Mahri. The sets inluded extra bullets that could be stored on the model.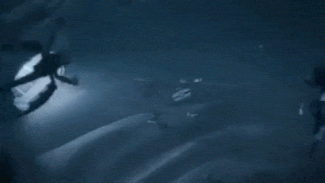 Trivia
Fittingly, "cordak" was the Matoran word for "desolation", which was what a Cordak Blaster left in its wake.