Great Kanohi

Kanohi
Power(s)
Varied
Kanoka
Varied
Notable Wearer(s)
Toa, Makuta, others
Pronunciation
ka-NO-hee
Great Kanohi were Kanohi with a power level between Noble Kanohi and Legendary Kanohi. They were the most commonly seen type, after powerless masks. They were worn by Toa and other powerful beings, such as the Makuta species and Order of Mata Nui members. Great masks could only be forged from level 8 Kanoka.
Known Great/Noble Kanohi
Edit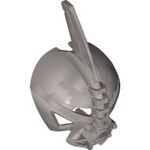 Canonized Fan-created Kanohi
Edit

Community content is available under
CC-BY-SA
unless otherwise noted.