Andrew1219

Biographical Information
Species
Human
Group
Communists
Mask
Ignika
Colors
Blue
Element/Powers
Communism
Occupation
Editing a number of wikis
Tools
Location
USA
Status
Alive
Pronunciation
And-rew-twel-evv-nine-teen
About Me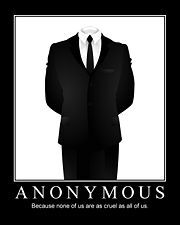 I am a Nintendo and Crash Bandicoot fan. I'm an admin here. I like to make MOCS and have alot on BSCW.
I am also BIONICLE fan, recieving my first sets in 06' and becoming a fan in 07'.
I have good knowlegde in wiki coding, too.
Sets I Own
2001
Tahu Mata
Gali Mata
Pohatu Mata
Kopaka Mata
Jaller
All the Bohrok
2002
2003
2004
Toa Vakama
Toa Nuju
Vahki Bordahk
Vahki Zadahk
2005
Hordika Nuju
Hordika Whenua
Visorak Roporak
Visorak Keelerak
Visorak Boggarak
Visorak Suukorak
2006
Toa Kongu
Toa Hali
Toa Matoro
2007
Toa Matoro
Toa Jaller
Toa Kongu
Toa Nuparu
Toa Hali
Mantax
Pridak
Elhek
Kalmah
Takadox
Nocturn
Hydraxon
Kahrazani
Dekar
Thulox
Lessovik
Gadunka
2008
Chirox
Antroz
Icarax
Mutran & Vican
Vamprah
Krika
Gorast
Bitil
Mazeka
Vultraz
Tanma
Solek
Photok
Kirop
Gavla
Reidak(the red shadow matoran)
Kopaka
Tahu
Onua
Gali
Pohatu
Lewa
Takanuva
Toa Ignika
Jetrax T6
Rockoh T3
Axalara T9
2009
Gresh
Skrall
Vorox
Tarix
Malum
Strakk
Metus
Atakus
Berix
Tarduk
Zesk
Raanu
Tuma
Fero & Skirmix
Kiina
Stronius
Mata Nui
Titan Mata Nui
Gelu
Ackar
Vastus
Cendox V1
Kaxium V3
Baranus V7
Thornatus V9
Skopio XV-1
2010
Gresh
Takanuva
Skrall
Nektann
Rahkshi of Heat Vision
Tahu
| | |
| --- | --- |
| Kiina | This user's favorite BIONICLE charater is Kiina. |
Community content is available under
CC-BY-SA
unless otherwise noted.