Panakalego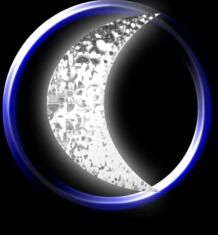 Biographical Information
Human
Male
USA
Former Site Leader
Wiki Metru
I'M ON STEAM!
Bio
Wiki Metru
I'm the idiot that thought that Bioniclepedia (the name of The Bionicle Wiki before I messed everything up) had a chance competing with Biosector01 without wikia's help. I led a small group of users away from this community and, using the pre-existing articles here, started another Bionicle wiki in late 2009 on a private server. We were joined by The Custom Bionicles Wiki and together created the Wiki Metru family of affiliated websites dedicated to serving the Bionicle fanbase of the time. Eventually I stepped down from my administrative duties on Bioniclepedia and created the Wiki Metru Forums.
Everything eventually fell apart and I lost a few good friends over a lengthy period of bad decision-making. Wiki Metru is virtually gone now, and I'm no longer in contact with several people I once talked to and considered friends.
Don't be greedy, and don't treat others as though you have anything worth more than they, because nobody does. Nobody deserves to be treated like you call the shots and they don't. Everyone is on equal grounds in a fandom, and deserves to be listened to.
Other
I was once very active here, and had the second-highest edit count on the wiki back in late 2009, a year after initially joining Wikia.
I created a wiki, the Heroscape Wiki (google it, or don't), and was met with much opposition by the Heroscape fans of the time.
I write short poetry as a pastime.
Working on this wiki, with the community, has taught me many things over the years. Bionicle continues to hold a special place in my heart, and this community is no small contributor to the reasons why. I have not followed the rebooted Bionicle story, but as a brand and a passion, it will always be important to me.
Articles I've made
Yes, contrary to the obvious stats that point out my habit of talking more than making, I did create some real articles. But not very many in the main namespace:
Spoiler warning! Click show if you want to see the spoiler.
Userboxs and Stuff
This page has not been trademarked by PANAKALEGO inc. All rights not reserved.
Community content is available under
CC-BY-SA
unless otherwise noted.