Pirakafreak24

Favorite Bionicle

Favorite Book(s)

Twilight, New Moon, Eclipse, Breaking Dawn, Jurassic Park, The Lost World, SPHERE, Harry Potter and the Deathly Hallows

Favorite Movie(s)

The Hannah Montana and Miley Cyrus Best of Both Worlds Concert Tour, The Nightmare Before Christmas, The Game Plan

Favorite TV Show(s)

The Suite Life on Deck, iCarly, Life with Derek, Star Wars the Clone Wars, Hannah Montana

Favorite TV Channel

Disney Channel

Favorite Wikia

Disney Channel Wiki (sorry)

Favorite Songs

Anything by Miley Cyrus

Pets

Steve (as seen in the picture), and Crush (both Goldfish)

Cell Phone?

Yes

Am I gonna give you the Number?

NO!
"
I'M A ROLLBACKER!!!!!!!!!!!!!!!!!!!!!!!
"

–Pirakafreak24 on October 19, 2008.
Attention Bioniclepedia Users! Do you not like the rating system? Do you want it to be gone? Then sign here! Stop the rating! If you are unsure of weather to sign or not, read my persuasive essay!
"
Does there have to be ratings? what's up with that?!
"

–Pirakafreak24 Questioning the ratings
| | |
| --- | --- |
| | The rating system has been indefinitely suspended. |
| | |
| --- | --- |
| Writing | This user has created many fiction stories about bionicle |
| | |
| --- | --- |
| Lego Club | This user is a member of the Lego Club and used to get Bionicle Comics every 2 months. |
| | |
| --- | --- |
| 130px | THIS USER HATES MEGA BLOCKS |
| | |
| --- | --- |
| ∞ | This user likes the infinity symbol ∞ |
| | |
| --- | --- |
| Scribble,Scribble,Scribble,Scribble,Scribble,Scribble, | This user loves to draw! |
| | |
| --- | --- |
| 50+ | This user has over 50 Kanohi |
| | |
| --- | --- |
| BZP | This user is a member of BZP |
| | |
| --- | --- |
| 37 | This user's favorite number is 37. |
| | |
| --- | --- |
| 70 | This user has an army of 70 Bionicle Sets and is not afraid to use them. |
| | |
| --- | --- |
| 70+ | This user has over 70 bionicle lego sets. |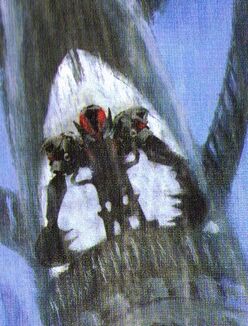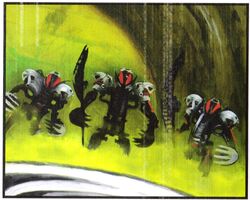 Check out the Articles that I created!
Aritcles I've made better...
And the one I'm going to write soon....
Also, check out my sandbox.
Blog
To see all of my recordings of Bioniclepedia, please see My Blog.
My Userpages

My Stats
| | | |
| --- | --- | --- |
| Strength: | 30 | |
| Agility: | 5 | |
| Toughness: | 40 | |
| Mind: | 80 | |
My stats info
As you can tell by my stats, I am very smart. Especially when it comes to Bionicle. I'm very slow though, and I'm not very tough. I'm not very strong either, but hey! I'm smart!
Breaking Dawn First Chapter Preview
NO ONE IS STARING AT YOU, I promised myself. No one is staring at you. No one is staring at you.
But, because I couldn't lie convincingly even to myself, I had to check.
As I sat waiting for one of the three traffic lights in town to turn green, I peeked to the right — in her minivan, Mrs. Weber had turned her whole torso in my direction. Her eyes bored into mine, and I flinched back, wondering why she didn't drop her gaze or look ashamed. It was still considered rude to stare at people, wasn't it? Didn't that apply to me anymore?
Then I remembered that these windows were so darkly tinted that she probably had no idea if it was even me in here, let alone that I'd caught her looking. I tried to take some comfort in the fact that she wasn't really staring at me, just the car.
My car. Sigh.
I glanced to the left and groaned. Two pedestrians were frozen on the sidewalk, missing their chance to cross as they stared. Behind them, Mr. Marshall was gawking through the plate glass window of his little souvenir shop. At least he didn't have his nose pressed up against the glass. Yet.
The light turned green and, in my hurry to escape, I stomped on the gas pedal without thinking — the normal way I would have punched it to get my ancient Chevy truck moving.
Engine snarling like a hunting panther, the car jolted forward so fast that my body slammed into the black leather seat and my stomach flattened against my spine.
Arg! I gasped as I fumbled for the brake. Keeping my head, I merely tapped the pedal. The car lurched to an absolute standstill anyway.
I couldn't bear to look around at the reaction. If there had been any doubt as to who was driving this car before, it was gone now. With the toe of my shoe, I gently nudged the gas pedal down one half millimeter, and the car shot forward again.
I managed to reach my goal, the gas station. If I hadn't been running on vapors, I wouldn't have come into town at all. I was going without a lot of things these days, like Pop-Tarts and shoelaces, to avoid spending time in public.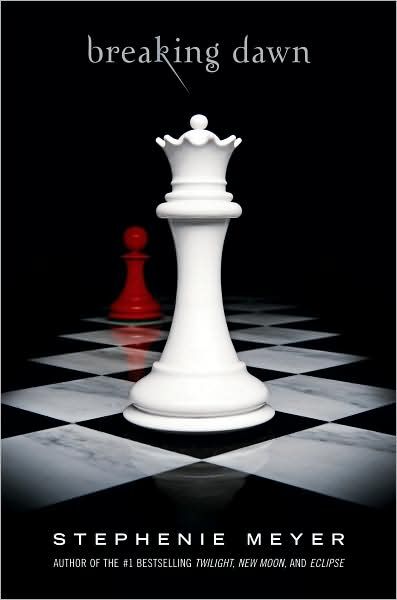 Moving as if I were in a race, I got the hatch open, the cap off, the card scanned, and the nozzle in the tank within seconds. Of course, there was nothing I could do to make the numbers on the gauge pick up the pace. They ticked by sluggishly, almost as if they were doing it just to annoy me.
It wasn't bright out — a typically drizzly day in Forks, Washington — but I still felt like a spotlight was trained on me, drawing attention to the delicate ring on my left hand. At times like this, sensing the eyes on my back, it felt as if the ring were pulsing like a neon sign: Look at me, look at me.
It was stupid to be so self-conscious, and I knew that. Besides my dad and mom, did it really matter what people were saying about my engagement? About my new car? About my mysterious acceptance into an Ivy League college? About the shiny black credit card that felt red-hot in my back pocket right now?
Yeah, who cares what they think, I muttered under my breath.
My Lego Youtube Videos
These are Youtube videos I created. They are available on Youtube.
Community content is available under
CC-BY-SA
unless otherwise noted.